Brown Tweed Short Poncho
By: Carol Turner Collection
Stylish, creative poncho for those days when you don't need a coat, but want a fun top layer. Wear it with a tee now, layered over long sleeves later. The round pockets in mixed fabrics give you a convenient place to stash your phone and keys. The body is brown/tan Rayon tweed, you choose which pocket mix you want – classic or colorful!
Mixed fabrics
Mixed fabric pockets on Rayon tweed
Dry Clean Only
Style ID: 729LEBT
Oversized fit - flowy and dramatic
Above elbow sleeves - 19 1/2"
Below hip length - 31"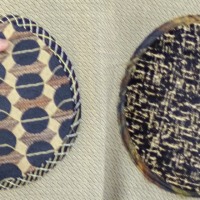 Classic Mix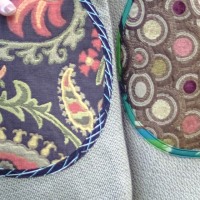 Colorful Mix